Leading opposition figures question Britain's human rights assessment of Sri Lanka
During parliamentary questions, the leader of the Liberal Democrats, Edward Davey, and Shadow Minister for Asia and the Pacific, Stephen Kinnock, questioned Britain's assessment of human rights in Sri Lanka and its continued military support.
A call for sanctions
On Tuesday Davey asked Nigel Adams, Minister for Asia at the Foreign and Commonwealth Office and Department for International Development, "what assessment he has made of the International Truth and Justice Project's submission to the Global Human Rights Sanctions Regime regarding Sri Lanka". He further asked when the government intended to respond.
Whilst Adams, expressed gratitude for the submission, he refused to respond to the ITJP's submission stating, "it is not appropriate to speculate who may be designated in the future, as to do so could reduce the impact of the designation".
In their submission, the ITJP compiled an extensive dossier detailing the role Sri Lanka's army commander, Shavendra Silva, played in mass atrocities including summary executions; the shelling of hospital and food lines; the white phosphorus against civilians; rape and sexual violence; and enforced disappearances. Silva led the notorious 58 Division of Sri Lanka's Army which engaged in almost every battle in the end of the armed conflict.
Read more here: 'Time for the UK to Sanction Sri Lanka's Army Commander' – International Truth and Justice Project
The call to sanction has been further supported by the passage of a resolution by EU parliament which endorsed targeted sanctions against Sri Lankan officials implicated in war crimes. In the past, Kinnock has criticised the government's noting that the Global Human Rights sanctions regime does not include "a single senior Sri Lankan government minister, official or military officer".
Read more here: Ahead of GSP+ review, EU parliament passes resolution calling for sanctions
Read the exchanges between Davey and Adams here.
CSSF Budget
Davey's further questioned the use of Britain's Conflict, Stability and Security Fund budget and asked if the government intended to continue the programmes in Sri Lanka after the end of 2021-22.
Adams noted that information on the CFFS will be published and made available before parliament rises for summer and that further CSSF allocations will be subject to the outcome of the spending review.
The latest published figures from the government detail that between April 2016 and March 2018, the UK spent a total of £2.46 million from the CSSF towards "increasing stability and reducing the risk of a return to the conflict" in Sri Lanka.
Money was allocated toward police reform, defence engagement, anti-corruption and transitional justice amongst other concerns. Whilst the government claimed an overall output score of "A", the latest UN Human Rights Council report warned of the "seeds of future violence and conflict" due to the ongoing human rights violations carried out by Sri Lanka's military and police forces.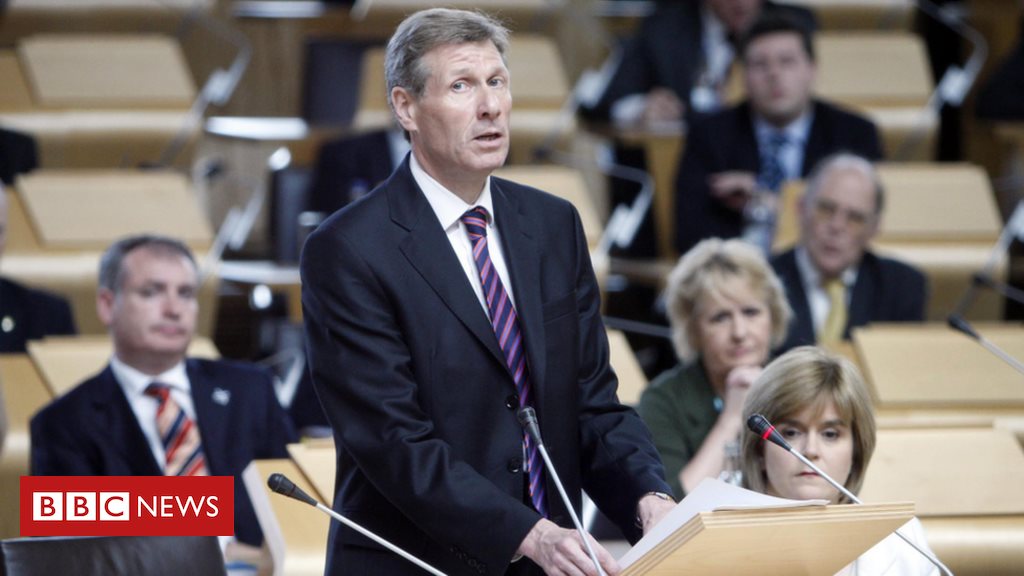 Scotland's Former Justice Minister, MP Kenny Macaskill, has also raised concerns over the resumption of the UK's police training in Sri Lanka. In an interview, he expressed his regret for "turning a blind eye to these abuses and continuing training contracts whilst serving as justice Minister.
A number of humanitarian organisations have demanded a Holyrood review, examining the human rights impact of these training programmes.
This also follows a war crimes investigation launched by the Metropolitan police examining the actions of British mercenaries in Sri Lanka. Investigative journalist Phil Miller has highlighted the role of the Scottish police in training Sri Lanka's notorious STF (Special Task Force) which are accused of numerous war crimes including burning down Tamil villages.
Read the exchanges between Davey and Adams here.
OSJA Human Rights Guidance
On Thursday, Stephen Kinnock asked the British Secretary of State for Defence, with respects to the Overseas Security and Justice Assistance Human Rights Guidance, if he will publish the record of assessments made of human rights risks and military engagement in Sri Lanka.
Kinnock further asked
"What assessment his Department has made of the human rights risks of reinstating the defence advisor post in Colombo, Sri Lanka in 2019".
The British Parliamentary Under-Secretary of State for Defence, James Heappey, responded claiming:
"We regularly review and update our Overseas Security and Justice Assistance (OSJA) guidance to ensure that UK assistance and defence engagement is in line with our values and is consistent with our domestic and international human rights obligations".
He further stated:
"OSJAs are sensitive documents and disclosure could prejudice the UK's relations with foreign states. If OSJA assessments were to be put in the public domain we would lose the freedom to be completely candid in the assessment, undermining its purpose. OSJA assessments may also draw on material not publicly available that has been provided to the UK "in confidence" and disclosure could affect provision of such information in the future".
On 11 January 2021, Heappey had noted that;
Since April 2019, we have delivered some counter-terrorism assistance to the Sri Lankan Armed Forces. This limited assistance has focused on Counter Improvised Explosive Device (C-IED) training, improving Sri Lanka's capacity to tackle the current and potential future threat from violent extremism. We have not provided any further support to the Sri Lankan Armed Forces in combating drug trafficking.
This came despite growing concerns over the human rights abuses of Sri Lanka's armed forces outlined in the UN Human Rights Council report which noted a "disturbing patterns of extrajudicial killings, abductions, enforced disappearances and torture by the security forces".
According to the International Truth and Justice Project, there have been 178 documented credible cases of torture from 2015-2018, excluding 22 individuals abroad who reported torture following the UN special investigation. Since Gotabaya Rajapaksa came to power in late 2019, at least 5 cases have been documented abroad of abduction, torture and sexual violence of Tamils. The ITJP notes, "this likely represents the tip of the iceberg".
Read this exchange between Kinnock and Heappey here.
(TG)